City of Widows: An Iraqi Woman's Account of War and Resistance (Paperback)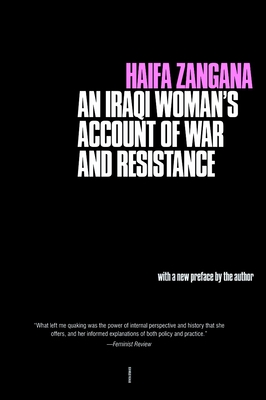 $12.95
Special Order—Subject to Availability
Description
---
"Zangana writes with indignation of the recent hijacking of her country."--"Time Out New York"
"This angry, unforgiving and powerful book is as vital as it is hard to swallow."--"Publishers Weekly" (starred review)
"What left me quaking was the power of internal perspective and history that she offers, and her informed explanations of both policy and practice."--"Feminist Review"
In "City of Widows," Haifa Zangana tells the story of her country, from the early twentieth century through the US-UK invasion and the current occupation. She brings to light a sense of Iraq as a society mainly of secularists who have been denied, through years of sanctions, war, and occupation, a system within which to build the country according to their own values. She points to the long history of political activism and social participation of Iraqi women, and the fact that, before the recent invasion, they had been among the most liberated of their gender in the Middle East. Finally, she writes about Baghdad today as a city populated by bereaved women and children who have lost their loved ones and their land, but who are still emboldened by the native right to resist and liberate themselves to create an independent Iraq.
In 1958, when Haifa Zangana was just eight years old, Iraqis flooded the streets in celebration of their newfound, hard-won freedom from British colonial rule that had begun in 1917. Zangana came of age in one of the most open societies in the Middle East--until it was shut down in the 1970s by the tyrannical, yet secular, Ba'ath Party. Joining in armed struggle against Saddam Hussein, Zangana was captured, imprisoned, and tortured as a young woman. She was released from Abu Ghraib after six months of detention, and has lived in exile ever since. Today, Haifa Zangana is a novelist, a weekly columnist for "Al-Quds" newspaper, and a political commentator for the "Guardian," "Red Pepper," and "Al-Ahram Weekly." She lives in London.
About the Author
---
Haifa Zangana is an Iraqi political commentator and former prisoner of Saddam Hussein's regime.