The Kennedy Mystique: Creating Camelot (Hardcover)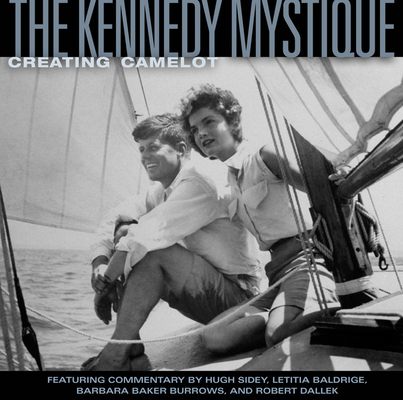 Description
---
America's endless fascination with Camelot has enshrined countess pictures of Jack and Jackie Kennedy, Caroline and John-John in our national iconography, but few books have focused on their instinctive grasp of the media's visual magic. Now, in a volume that combines arresting photography and perceptive analysis, Camelot insiders and media experts tell the whole story of the "love affair" between the Kennedys and the cameraa far more complex and sophisticated relationship than we often suppose.
The Kennedy Mystique looks behind and beyond what first meets the eye, reminding readers that JFK and Jackie recognized and used the media's power, and encouraged photographers to capture private moments as well as public events. Unique commentaries from Kennedy intimates and observers like Letitia Baldridge, Hugh Sidey and Robert Dallek provide rare perspective on the photographs as historical records, as image-management, and as symbols. Readers learn, for instance, that the heartwarming shots of Jack laughing with John one Halloween were spontaneous, but the famous "candids" of Jack and Jackie putting the children to bed were staged.
The Kennedy Mystique puts the carefully crafted vision of Camelot in context of early-'60s culture and history to show how JFK and Jackie turned photography, celebrity, and media savvy into a potent political tooland left a visual legacy of irresistible and lasting appeal.
About the Author
---
Hugh Sidey covered JFK as a reporter for Time magazine. He is the veteran writer of Time magazine's popular column "The Presidency," and has reported on America's chief executives for Life and Time magazines since 1957. Over the course of more than four decades, he has become one of America's foremost observers of the Oval Office. Letitia Baldridge was Jacqueline Kennedy's social secretary from 1960-1962 and was responsible for the lovely state dinners that characterized the administration. She is the author of 19 books, 14 of which concern manners and entertaining. A former assistant to the ambassadors of France and Italy, she was the first woman executive of Tiffany & Company. Since 1964, she has run her own business, Letitia Baldridge Enterprises. Robert Dallek is one of the most highly regarded historians in America today, winner of the Bancroft prize and numerous other awards. He is the author of An Unfinished Life: John F. Kennedy 1917-1963 and a widely acclaimed two-volume biography of Lyndon Johnson. John Goodman, a two-time Emmy Award winner, served as Senior Writer and Senior Producer for National Geographic Explorer from 1996-2004. He is now an Executive Producer for Partisan Pictures, Inc. in NYC.