Library Lion (Hardcover)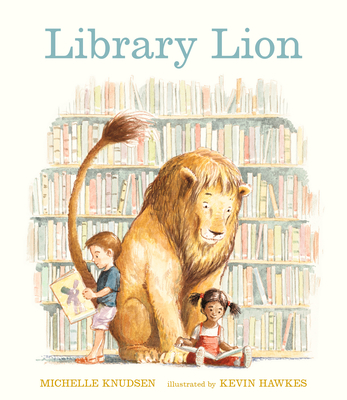 Description
---
A deluxe edition celebrating ten years of a beloved classic: the New York Times best-selling ode to that wonderful place, the library.

Miss Merriweather, the head librarian, is very particular about rules in the library. No running allowed. And you must be quiet. As long as you follow the rules, you are permitted to enjoy the library. There are no rules about lions in a library, and why would there be? But one day, a lion walks into Miss Merriweather's library, and no one is sure what to do. It turns out that the lion seems very well suited for the library. His big feet are quiet on the library floor. He makes a comfy backrest for the children at story hour. And he never roars in the library--at least not anymore. But when something terrible happens, the lion helps in the only way he knows how. Could there ever be a good reason to break the rules? Even in the library?
About the Author
---
Michelle Knudsen has worked in libraries in New York City and Ithaca, New York. She is the author of more than forty books, among them Marilyn's Monster, illustrated by Matt Phelan; Big Mean Mike, illustrated by Scott Magoon; and Argus, illustrated by Andrea Wesson. Michelle Knudsen lives in Brooklyn, New York. Kevin Hawkes is the illustrator of more than forty books for children, including The Three Mouths of Little Tom Drum by Nancy Willard; Weslandia and Sidewalk Circus by Paul Fleischman; and Handel, Who Knew What He Liked and Me, All Alone, at the End of the World by M. T. Anderson. Kevin Hawkes lives in southern Maine.