The Iranians: Persia, Islam, and the Soul of a Nation (Paperback)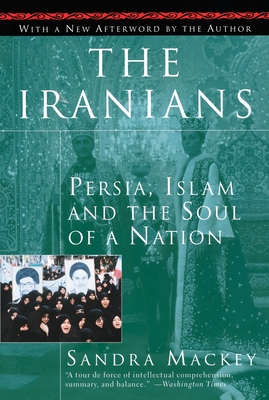 $20.00
Not On Our Shelves—Ships in 1-5 Days
Description
---
WITH A NEW AFTERWORD BY THE AUTHOR
Throughout its long and complex history, Iran has struggled with two warring identities--one evolving from the values, social organization, and arts of ancient Persia, the other from Islam. By examining the relationship between these two identities, The Iranians explains how the revolution of 1979 came about, why the Islamic Republic has failed, and how Iran today is on the brink of chaos. In this defining portrait of a troubled nation and the forces that shape it, Iranian history and religion become accessible to the nonspecialist. Combining impeccable scholarship with the human insight of firsthand observations, The Iranians provides vital understanding of this unique and pivotal nation.
About the Author
---
Sandra Mackey is a highly respected expert on Middle Eastern culture and politics who has reported for many periodicals, and has appeared on Nightline, ABC News with Peter Jennings, and NPR. She also served as a commentator for CNN on the Gulf War. She is the author of three previous books, including The Saudis and Passion and Politics: The Turbulent World of the Arabs. She lives in Atlanta, Georgia.