Immigration Outside the Law (Hardcover)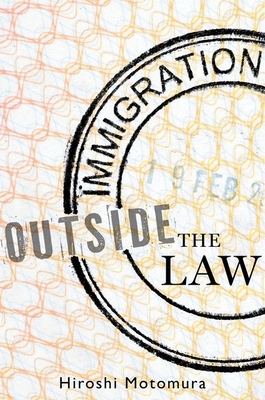 Description
---
In 1975, Texas adopted a law allowing school districts to bar children from public schools if they were in the United States unlawfully. The US Supreme Court responded in 1982 with a landmark decision, Plyler v. Doe, that kept open the schoolhouse doors, allowing these children to get the education that state law would have denied. The Court established a child's constitutional right to attend public elementary and secondary schools, regardless of immigration status. With Plyler, three questions emerged that have remained central to the national conversation about immigration outside the law: What does it mean to be in the country unlawfully? What is the role of state and local governments in dealing with unauthorized migration? Are unauthorized migrants "Americans in waiting?"
Today, as the United States weighs immigration reform, debates over "illegal" or "undocumented" immigrants have become more polarized than ever. In Immigration Outside the Law, acclaimed immigration law expert Hiroshi Motomura, author of the award-winning Americans in Waiting, offers a framework for understanding why these debates are so contentious. In a reasoned, lucid, and careful discussion, he explains the history of unauthorized migration, the sources of current disagreements, and points the way toward durable answers. In his refreshingly fair-minded analysis, Motomura explains the complexities of immigration outside the law for students and scholars, policy-makers looking for constructive solutions, and anyone who cares about this contentious issue.

About the Author
---
Hiroshi Motomura is Susan Westerberg Prager Professor of Law at UCLA and author of Americans in Waiting.