A Question of Honor (Large Print / Paperback)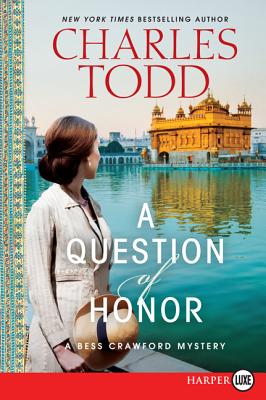 $25.99
Special Order—Subject to Availability
Description
---
World War I nurse and amateur sleuth Bess Crawford investigates an old murder that leaves her pondering a troubling question: How can facts lie?
In 1908, when a young Bess Crawford lived in India, an unforgettable incident darkened the otherwise happy time. Her father's regiment discovered it had a murderer in its ranks, an officer who killed five people yet was never brought to trial.
A decade later, tending to the wounded on the battle-fields of France during World War I, Bess learns from a dying man that the supposed murderer, Lieutenant Wade, is alive--and serving at the Front. According to reliable reports, he'd died years before, so how did Wade escape India? What drove a good man to murder in cold blood?
Bess uses her leave to investigate. But when she stumbles on the horrific truth, she is shaken to her very core. The facts reveal a brutal reality, a reality that could have been her own fate.