Week's Best Deals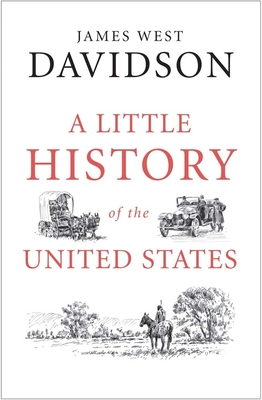 Following the prototype of E.H. Gombrich's 1935 A Little History of the World, Yale has published a popular series of brief but substantial overviews on philosophy, literature, science, and, most recently, this country. A Little History of the United States was written by James West Davidson, author of Great Heart as well as several history textbooks. He described this project as "a book for adults masquerading as one for young people," and worked to keep it engaging, fast-paced, and honest. This is not reductive history, but a handy survey tracing events in the New World (along with a discussion of the phrase) from the time the Europeans arrived to the present. Focused on the individuals who shaped these events, Davidson's narrative is a colorful group portrait of the changing image of "American" over time. Available in hardcover, $8.98.
Edith Wharton was the first woman to win a Pulitzer—she got it in 1920 for her novel, The Age of Innocence, which follows the earnest and upright Newland Archer as he struggles to control a newfound passion and do the honorable thing by staying in his lukewarm marriage. You can read Wharton's masterpiece in The Custom Of the Country and Other Classic Novels, a one-volume collection that also includes The House of Mirth, the haunting story of Lily Bart—another character whose passion put her at odds with Gilded Age high society—and the title work, The Custom of the Country, which follows the new money Spraggs family from the Midwest to New York City, where the unsophisticated Undine makes the first of her several bad marriages. Available in hardcover, $7.98.
Please call us or stop by the store to shop for these and other discounted titles.
- Laurie Greer