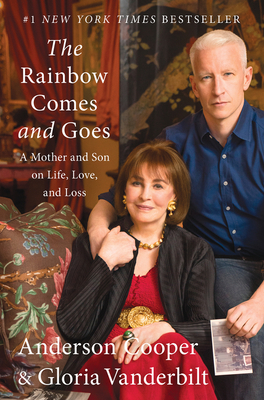 In this moving and revealing look at his own family, Cooper, the renowned CNN journalist, puts his well-honed investigative skills to new and very special use. Drawing on an extraordinary email correspondence conducted with his mother, the heiress and designer Gloria Vanderbilt, when she became seriously ill at age 91, the book is at once a unique dual memoir, a celebration of family bonds, and a collection of inspirational advice. Mother and son reinforce their already strong emotional connection by exploring what it meant to lose fathers at an early age, they share intimate details of their sexuality—Vanderbilt's teenage Hollywood affairs, Cooper's coming out as gay—and open up about some of the most painful, as well as the most fulfilling, moments of their lives. Full of dreams, lessons, and love, this is an unforgettable, profoundly personal dialogue.
The signing line will form at noon and order will be first come, first served. Please pick up your signing line ticket when you purchase your book at Politics & Prose.
Cooper will begin greeting fans and signing books at 1 p.m.
Pre-order your copy of The Rainbow Comes and Goes now to secure a spot!